All Trans, Gender Diverse, Non-Binary, Brotherboys, Sistergirls and questioning young people deserve to be safe, respected, loved and celebrated. Young people are awesome, contribute so much to their families and communities and have so many big dreams to bring to life. Also, young gender diverse people can face some big challenges navigating a world which is not always as amazing as they are or as supportive as they deserve it to be. We are here for you.
Transcend Australia takes a "nothing about us without us" approach to all the work we do with and for young people. Your voice and experience is welcomed. Young people in our community are actively involved in every part of our community, including in leadership, policy and strategy development and communication and campaigns.
There are many groups around Australia that support  Sistergirls, Brotherboys, Trans, Gender Diverse, Non-Binary and questioning young people. Please let us know if there is a group or organisation we should include by contacting us info@transcend.org.au
Support Groups for Young People
Victoria
Strong Brother Strong Sister Nurturing Indigenous Youth Excellence
Queerspace Youth is a peer-led program for Queer, Trans, Intersex, Gender Diverse or questioning people aged 18-25 years old.
Run monthly support groups and regular events including mental health and sexual health workshops, movie nights, art and music workshops as well as skill and capacity building activities where you can hang out and make new friends and build community.
They also have mental health support workers at each event and can also assist you with referrals to Queer-identified counselling and support services run through Queerspace.
queerspace youth welcomes young people of all genders and sexualities . They encourage young people to come together and share knowledge about self-care, wellbeing and how to create and contribute to resilient and healthy communities.
(in)visible
(in)visible connects young queer and trans people from diverse cultural and religious backgrounds through community workshops and events.
It is a project by and for young queer and transgender people of color (QTIPOC). (in)visible recognizes that for such young people, their wellbeing is explicitly intersectional. This means a young person's wellbeing encompasses the position as member of a religious, cultural or ethnic diverse community and their gender and/or sexual identity. A project such as (in)visible acknowledges the unique social context of QTIPOC and how this can result in some feeling they are not accepted in more one or multiple communities.
For more information on queerspace youth events visit thedrum.ds.org.au or email on enquiries@ds.org.au or reach out on their facebook page here.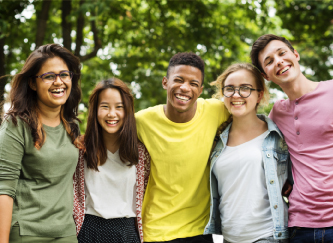 New South Wales
The Gender Centre: provides the following support groups for young people
Transtopia Youth youth 12-17
Young Adults young adults 18-24
F.T.M Connect 17+
Non-Binary youth 17+
Twenty10 Working with people across Sydney and New South Wales who are lesbian, gay, bisexual, transgender and gender diverse, non-binary, intersex, questioning, queer, asexual and more (LGBTIQA+) people and others of diverse genders and sexualities, their families and communities.
Twenty10 Social Support Groups
Your Legal Rights at School NSW: Justice Connect
Queensland
Open Doors Supporting LGBTIQAP+ young people and their families Open Doors runs a number of groups for LGBTIQ+ young people each week both online and in person.
Here are their current groups:
Online Engagement: a series of online workshops and activities each week for young people aged 12-25 living in Queensland.
12 – 18's Social Group – Every Wednesday afternoon for ages 12 to 18.
Young and Proud – The 2nd and 4th Wednesday of the month for young people aged 18 to 24.
Jellybeans – The 1st and 3rd Saturday of the month for 12-24 years old who identify as transgender, gender diverse, gender queer, gender non-conforming or gender questioning. Jellybeans Poster
Pride Art Therapy – Every Thursday afternoon for young people aged 12 to 24.
To attend groups at Open Doors Youth Service, an intake is required initially. Please complete the online referral form, call them on 07 3257 7660 or email at referral@opendoors.net.au to arrange an intake appointment.
Your Legal Rights at School Qld: Justice Connect
Western Australia
The Freedom Centre Freedom Centre is run by young people for young people using a peer support model. Their volunteers and staff are all people who are also young and LGBTIQ+ and are trained to be able to give support and information to their peers.
T-Juniors Group is an online space for kids aged 11-16
Your Legal Rights at School WA: Justice Connect
Tasmania
Queer Youth of Tasmania Working It Out have a range of opportunities for young people for support and connection
Service and Groups in Tasmania
Your Legal Rights at School Tasmania: Justice Connect
South Australia
ShineSA have put together a list of supports for youth in SA
Your Legal Rights at School SA: Justice Connect
Northern Territory
Information on support for trans and gender diverse youth in NT
Your Legal Rights at School NT: Justice Connect
Australian Capital Territory
AGA aims to support the goals and needs of the intersex, transgender and gender diverse communities of Canberra and the surrounding region.
Your Legal Rights At School ACT: Justice Connect
National
Minus18 Changing the lives of LGBTQIA+ youth in Australia
Support for Homeless Youth
Victoria
Tasmania
Colony 47 Colony 47's vision is to create a thriving, connected and diverse community where no one is left behind.

Helplines
Transcend Australia is not an emergency service so if you're in an emergency situation or need immediate assistance call emergency services on 000.
If you need to speak to someone urgently, call Lifeline 13 11 14 or Kids Helpline 1800 551 800.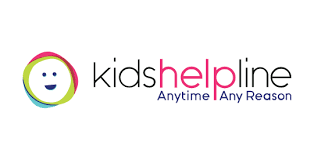 eheadspace eheadspace provides free online and telephone support and counselling to young people 12 – 25 and their families and friends.
The Rainbow Door 1800 729 367 10am-5pm, everyday
Rainbow Door is a free specialist LGBTIQA+ (Lesbian, Gay, Bisexual, Transgender and Gender Diverse, Intersex, Queer, Asexual, BrotherBoys, SisterGirls) helpline providing information, support, and referral to all LGBTIQA+ Victorians, their friends and family during the COVID-19 crisis and beyond.