Celebrate and Support Through Giving
By making a tax deductible donation to Transcend Australia, you are helping TGDNB young people thrive, blossom, live freely and safely with the love and support of family and community.
You can make a donation to Transcend Australia in a number of ways.
Donate via our GiveNow platform. You will receive an automatically generated receipt.
You can make a one off donation or select a regular donation. A regular donation is extremely useful to us in terms of planning.
Our regular donors really make a big difference to our operations. Thank you!
If you want to make a direct deposit into our bank account, please email info@transcend.org.au to arrange.
Please contact us to let us know you have made a donation and we will be happy to provide you with a receipt for your records.
You can also make donations through workplace giving programs like Benevity.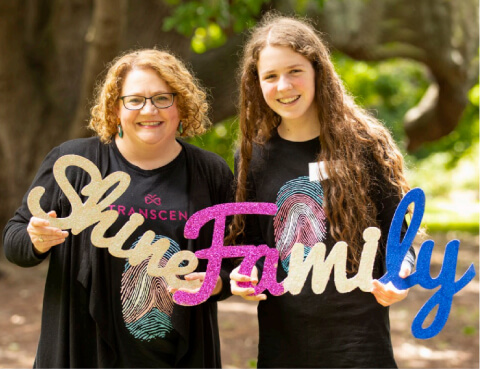 How Your Generosity Impacts Our Families