A Message From Our Founder
Rebekah Robertson OAM
(she/her)
Being a parent is an incredible privilege. It can bring the greatest joy, the deepest love, and sometimes presents us with challenges we simply feel unprepared for. This was true for me in 2007, when I was searching for support in Australia and finding there was almost none for trans children. I had a little seven year old who really needed me to step up for her. There was no road map, no obvious pathway and I remember feeling so very alone. All I knew was that my child deserved to be heard, that she needed us, her family to understand and affirm who she knew herself to be.
My daughter's passage through childhood was not always smooth, and almost all those challenges can be attributed to the obstacles she faced in the world beyond the safety of our family. Despite the hurdles, she has grown into a young woman with great ambition and joie de vivre. Your family may also be confronted with similar challenges along the way, and I hope you are able to navigate them better with the assistance of Transcend Australia. Be assured that your love and support is the vital ingredient in ensuring your child is able to grow alongside their peers with confidence and pride. Our children deserve nothing less than equality; to thrive and celebrate themselves, love themselves and leap into their own lives with enthusiasm for their future.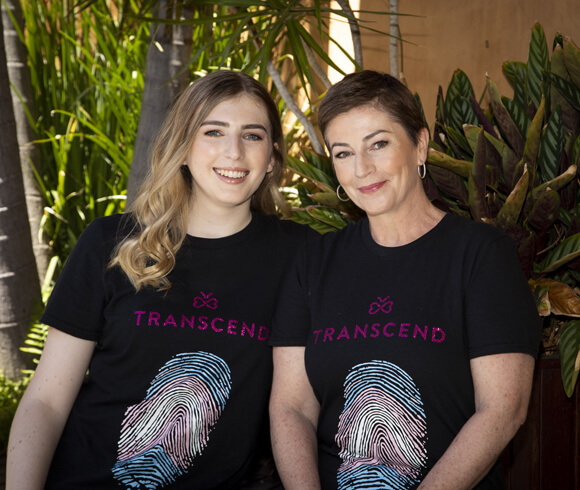 I founded Transcend in 2012 to help connect families to the best supports available as close to home as possible. And as an expression of hope, I named this organisation Transcend Australia as a positive affirmation that families and the children they love and support could overcome the difficulties they may face along the way. Not simply survive, but transcend them, thrive, embrace and celebrate their child. Our kids are a gift to us and the world.
Since then Transcend Australia has connected many hundreds of families to medical, legal and educational support services as well as parent/carer communities around Australia. Operated until recently on a totally voluntary basis, we have worked alongside other community organisations to promote and support programs which help TGDNB kids thrive and flourish. Among these organisations are the Royal Children's Hospital Gender Service, Justice Connect, Trans Pathways/Telethon Kids, Switchboard and many, many more.
It has been the privilege of my life to work and advocate alongside a wonderful community who are making the world a better place every single day. It is a source of personal pride that Transcend Australia has grown into the national charity it has become today and I thank everyone who has volunteered their time and given their energy to make that happen. Most especially our Board.
I'd also like to acknowledge our parent/carer community. Over the last ten years, you have helped build this community of supportive families and advocates. You have been steadfast companions on the journey to equality.
And of course my greatest thanks is for our kids, who we love with all our hearts and are so very proud of.
About A Girl
A Mother's Powerful Story of Raising her Transgender Child
Written by Transcend Australia founder Rebekah Robertson OAM
Foreword by Georgie Stone OAM
Preface by Associate Professor Michelle Telfer
You can purchase your copy here: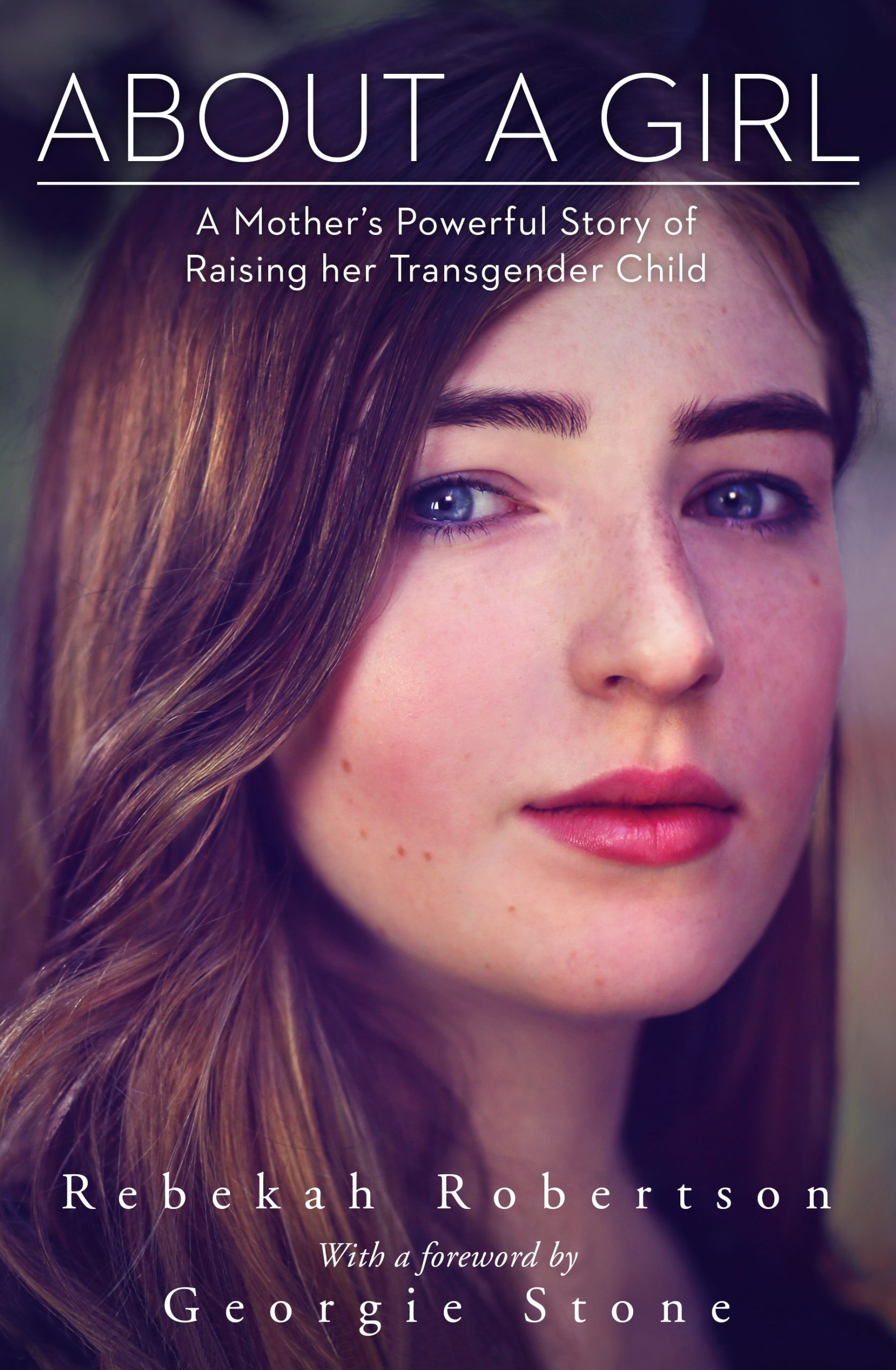 "We are a courageous community. We understand that there is strength in vulnerability, and we are authentic."
Transcend Parent
"Transcend has helped us understand the needs of our daughter, particularly at a time when it was just beginning to happen and was overwhelming. By being connected to a welcoming and informed community it has helped us gain knowledge and provided peer support."
Transcend Parent
"Transcend has put 'success' into the experience of being trans."
Isabelle (17yrs)